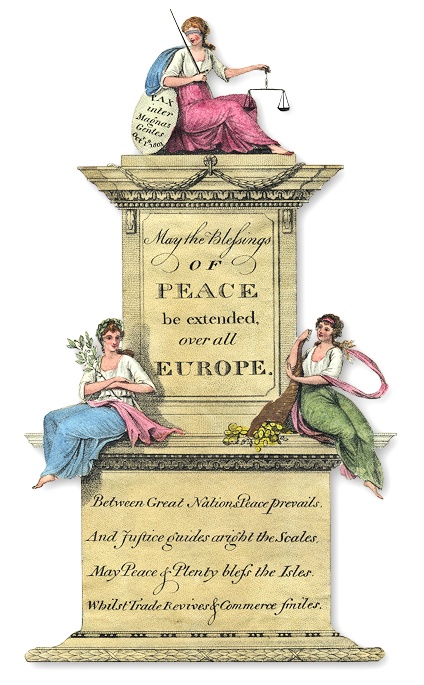 The Treaty of Amiens
PAX inter Magnas Gentes
October 1st 1801
186 x 126mm (3¾ x 6½in); hand-coloured print
The Treaty of Amiens temporarily ended hostilities between France and Britain during the Napoleonic Wars. Peace negotiations that had begun on 1 October 1801 led to the signing of an armistice, the Treaty of Amiens, on 27 March 1802 and a brief end to war between Britain and France.
The Peace of Amiens lasted only 14 months and the uneasy truce ended when Britain declared war on France on 18 May 1803.
We have to admire the sentiments expressed on this delightful print for their simplicity and sincerity, they no doubt reflected the spirit of the time. They offered a ray of hope and optimism - the ending of hostilities - that alas was short lived.