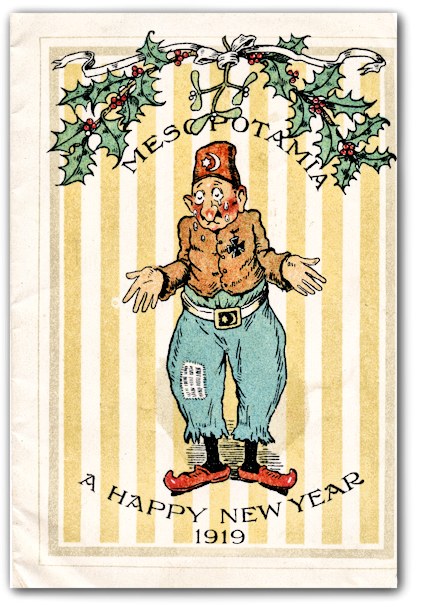 New Year Card 1919
A Happy New Year from Mesopotamia greeting card, 95 x 140mm (3¾ x 5½in), depicting caricature of Turkish soldier beneath branches of holly and mistletoe. Signed from Uncle Jubul Baghdad 1918.
2014 marks 100 years since the outbreak of the First World War. British and Indian troops were involved in the fighting in Mesopotamia an area located in southwest Asia between the Tigris and the Euphrates rivers, in what is modern day Iraq.
The conflict in this theatre of the war lasted almost four years, the cost of victory for the British had been nearly a hundred thousand casualties.