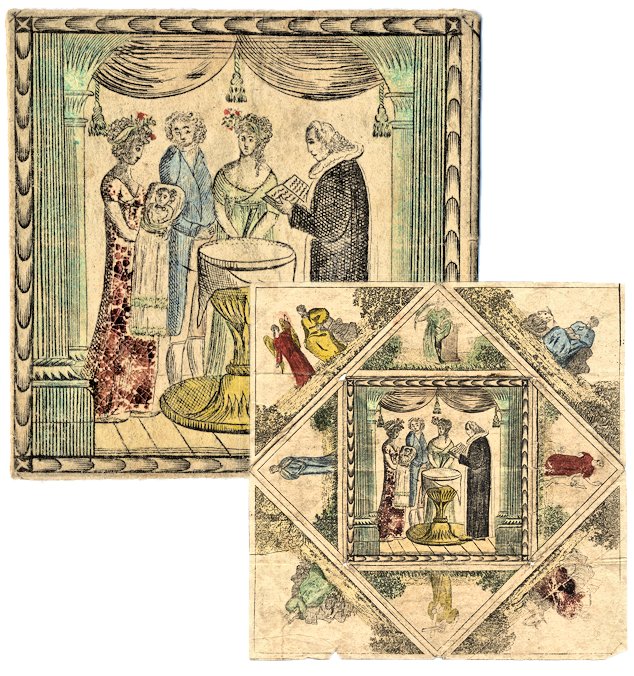 Certificate of Baptism
Early Baptism document printed in German with manuscript
Hand coloured, dated 1805
Folded 76 x 76mm (3 x 3in); unfolded 159 x 159mm (6¼ x 6¼in)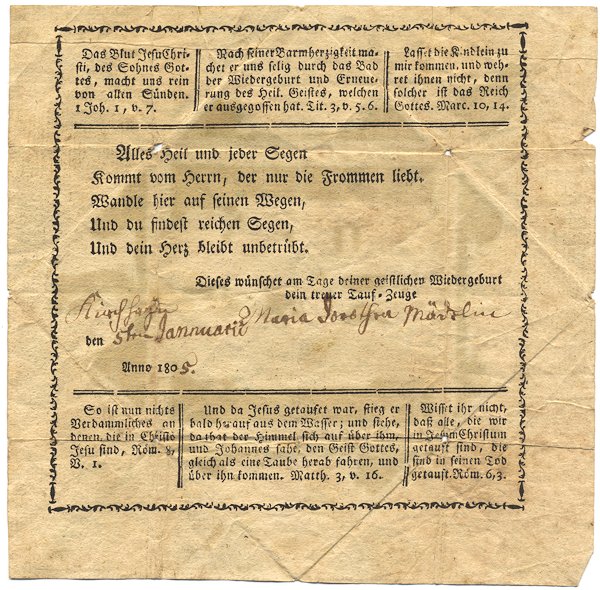 A decorative momento presented to the parents of the infant at the time of the ceremony or perhaps at a later date.
The modest illustration on the front of this folded document shows the parents gathered around the baptismal font, a stone, metal, or wooden receptacle, usually ornamented, for holding baptismal water used in the solemn administration of the sacrament.
When opened out from its folded state the baptismal certificate is printed, the child's name is inserted, together with the date of the ceremony, by hand.
Quadrille Ephemera