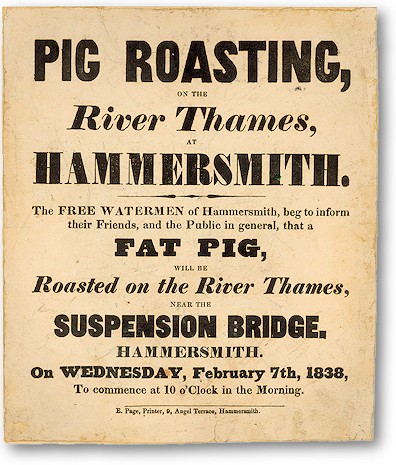 Private Theatricals
Playbill for The Green Theatre
Tuesday Evening April 29th 1862
Hand-painted and lettered
203 x 279mm (8 x 11in)
In the Victorian era it was very much in vogue among prosperous middle class families to stage amateur theatricals at home. Putting on plays would be a tremendously exciting entertainment for children and adults alike.
The Green Theatre evening entertainment commenced at nine o'clock with the favourite farce entitled 'Popping the Question', this was followed by a performance of 'Poor Pillicoddy!' a farce in one act.
'Captain O'Scuttle' was played by Mr Cleaver and 'Mr Pillicoddy' by Captain Edgecome. The Latin words 'Vivat Regina' translating as 'Long Live the Queen' are written at the bottom of the playbill.