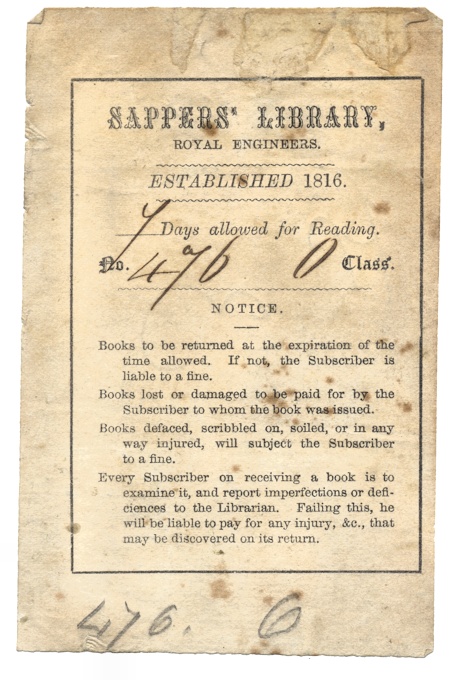 Sappers' Library
This small slip of nineteenth century printed paper, 71 x 114mm (2¾ x 4½in), plays a small part in the greater history of the library movement and in particular focuses attention on a library founded for the British soldier.
The open and decorated capital letters for SAPPERS' LIBRARY add interest to what might otherwise have been a rather plain piece of printing. Annotated by hand in indian ink this label would have been attached to the inside cover or flyleaf of a book.
Sappers' Library, Royal Engineers established in 1816 predates the appearance of public libraries in Britain by some decades. The Public Libraries Act was passed into law in August 1850, and it was not until 1852 from a library in Manchester, the first to be supported by public rates, that a member of the public was the first person in the country to borrow a book without any sort of payment.
The Free Library Movement was one of the many groups in the mid-Victorian period working for the "improvement of the public" through education.