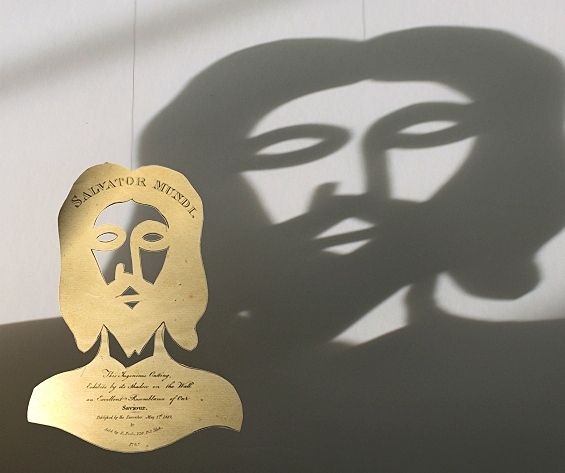 Salvator Mundi
This ingenious cutting exhibits by its shadow on the wall
an excellent resemblance of our Saviour.
Published by the inventor. May 1st 1817
Sold by S. Poole, 126, Pall Mall [London]
Price 6d
108 x 146mm (4¼ x 5¾in)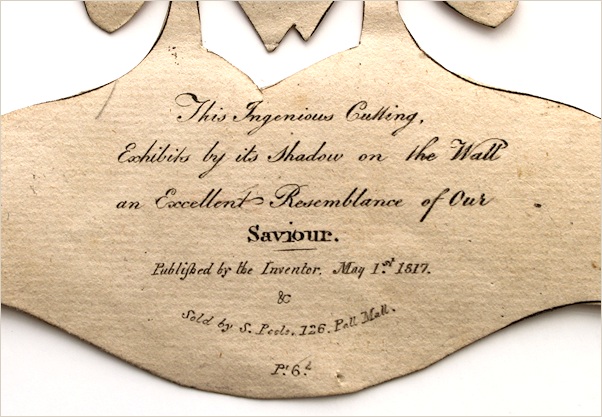 The hand-cut paper work of Christ's head hangs by a thread while the prevailing light from a window, oil lamp or candle creates a ghostlike image, as if from the distant past, onto the wall.
Although the Gospels and early Christian texts provide no information about Christ's appearance this cut out conforms, in a simple fashion, to the image of Christ that we recognize today.
Shadow pictures have a long history. Pliny the Elder recounted a Greek myth; the story of the Corinthian maid Dibutade who outlined her departing lover's shadow on the wall to preserve his image whilst he was away, a story often used to illustrate the origins of painting.