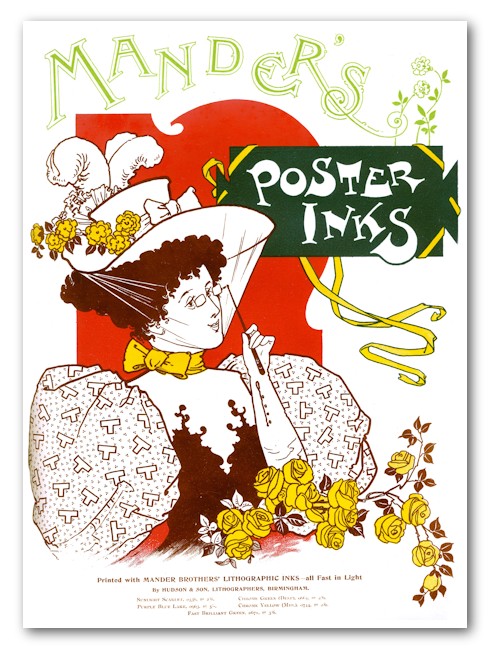 Mander Brothers
Advertisement for Mander's Poster Inks
Printed with Mander Brothers' Lithographic Inks
By Hudson & Son, Lithographers, Birmingham
1896
191 x 254mm (7½ x 10½in)
The company can trace its beginnings back to 1773 with its founders, the brothers Benjamin and John Mander. They established a business producing pigments used in the production of paints and lacquers in, what was then, the small town of Wolverhampton.
Mander Brothers flourished during the nineteenth century and became the foremost manufacturers of varnish, paint and later printing ink in the British Empire.
The quality of the product was reflected in the accomplished and eye-catching adverts which appeared in The British Printer, a journal of the Graphic Arts, which served to draw increased attention to the splendid printing inks made by Mander Brothers.