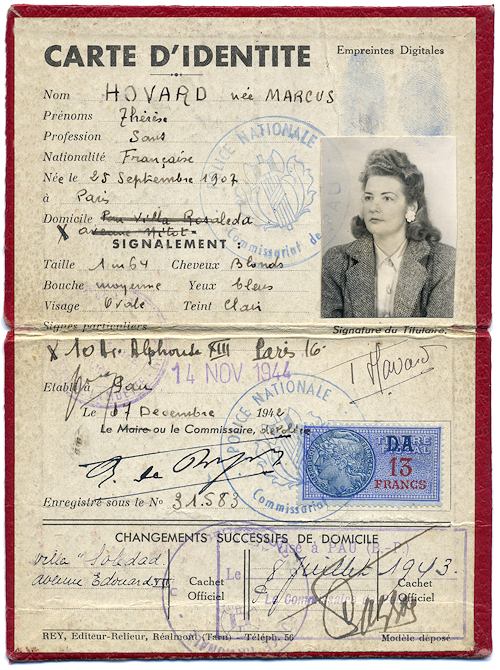 Carte D'Identite
French identity card, issued in 1942 during World War II, to Thérèse Hovard née Marcus born in Paris, 25 September 1907, 121 x 165mm (4¾ x 6½in).
Paris had been governed by Nazi Germany since the signing of the Second Compiègne Armistice on June 22, 1940, when the German Army occupied northern and western France and the puppet regime of Vichy France was established in the town of Vichy in central France.
It was not until August 1944 that Paris was liberated from the occupying German garrison. The advancing forces were welcomed by joyous Parisians and all the churches in Paris rang their bells in celebration.