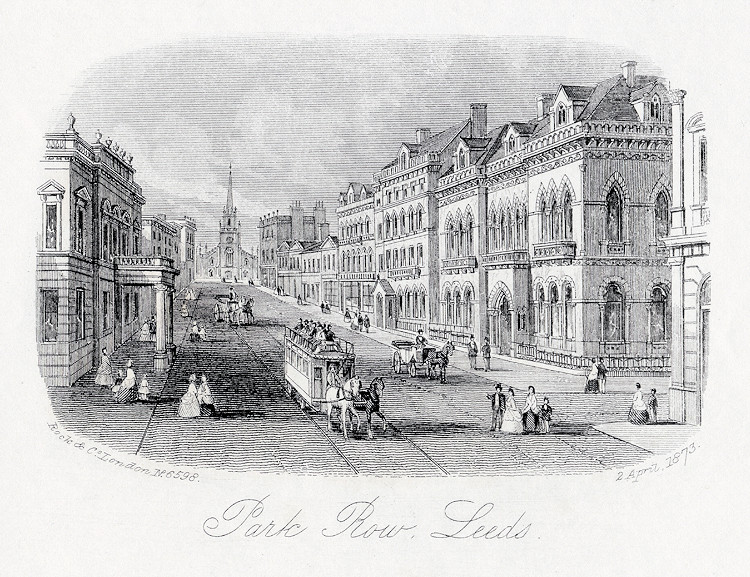 Rock & Co, London
Park Row, Leeds
Illustrated stationery
Rock & Co London No 6598
2 April 1873
Detail 102 x 76mm (4 x 3in)
William Frederick Rock (1802-1890), the Barnstaple and City of London printer, is best known for their pictorial writing paper, each sheet headed with a small vignetted steel engraving. Over 7,000 such views were produced, many of them sea-side towns. Rock & Co's practice of using serial numbers to facilitate reordering by retail outlets also aids the collector with dating these pieces: No 6598 ('Park Row, Leeds, April 1873').
Available at all fashionable resorts and countless shops in cities and towns these stationery items proved to be popular souvenirs for visitors to send to their friends. Many writing sheets had the illustrations cut off and placed in scrap albums. They now offer a tantalising view of the 19th century topographical landscape for the present day collector.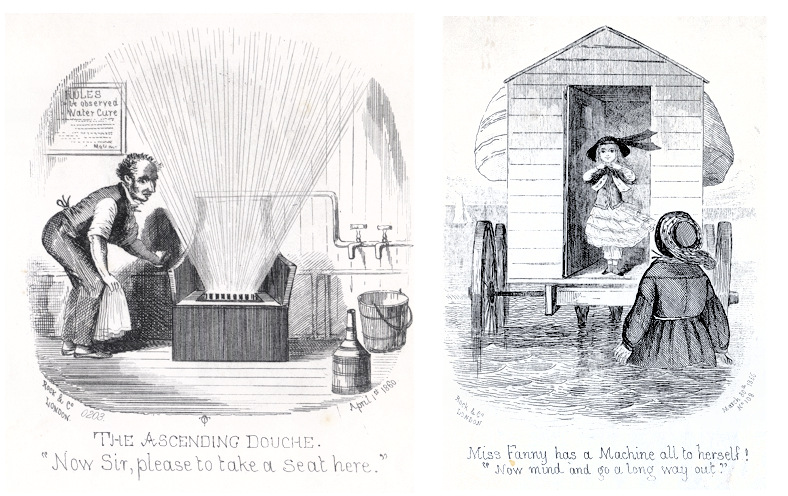 Not as common but none the less delightful are the numerous comic scenes carrying the Rock imprint making fun of contemporary tastes and fashions. Another charming writing sheet headed with a music score would have been a treasured memento for the lady of the house to receive.
Whilst only the illustrations on the note paper are shown the importance of preserving handwritten ephemera cannot be overstated; the contents of letters provide endless pleasure and great interest to historians and family members as well as others researching social history.