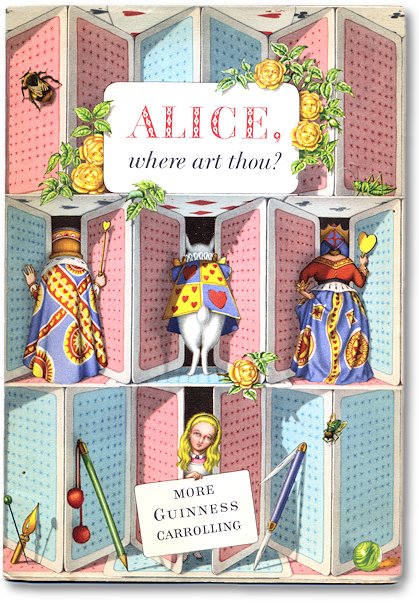 Alice, where art thou?
Front cover of Guinness 16 page promotional booklet
Illustrations by Antony Groves-Raines
1952
165 x 235mm (6½ x 9¼in)
2015 marks the 150th anniversary of the first publication of one of Britainís best-known and most-loved childrenís books, Lewis Carrollís Aliceís Adventures in Wonderland.
This item of ephemera Alice, where art thou? More Guinness Carrolling is one of a series of publications sent to doctors from 1933 to 1966 to promote the idea that Guinness is good for you.
Created and produced by the advertising agency S H Benson each booklet was of high quality with text and witty illustrations by the best illustrators and writers of the day.