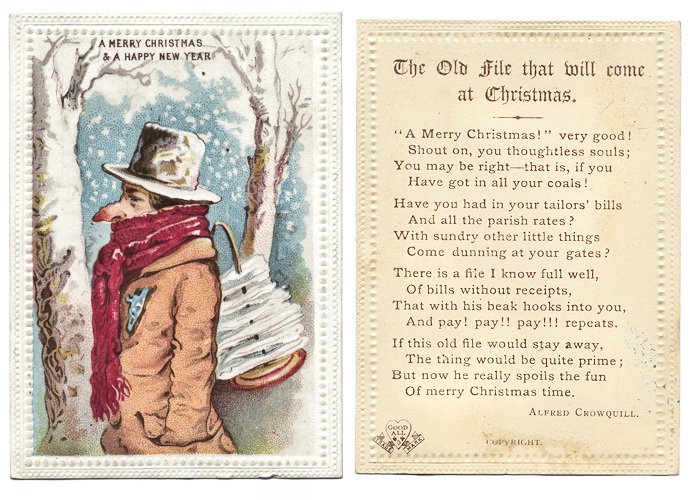 The Old File that will come at Christmas
Victorian Christmas card published by Charles Goodall & Son, circa 1860s
The Bill Spike
Amidst the winter's glistening snow, the much put upon Victorian tradesman ventures forth wrapped in his warmest scarf, armed not with a sword but a bill spike, ready to conquer a different kind of foe – unpaid bills. As he knocks on doors, he playfully jingles the coins in his pocket, a merry reminder of the debts owed. Meanwhile, inside cosy parlours, the head of the family laments the seasonal onslaught of bills. Oh, the irony of bills in the season of goodwill!
The nineteenth century bill spike was designed to fulfil a straightforward yet indispensable purpose: the temporary storage and organisation of paper documents. Often crafted from brass, iron, or another durable material, it was designed with functionality in mind. Its construction typically featured a sturdy base and a slender, upright rod that culminated in a sharp metal spike. This spike was the focal point of the tool's utility.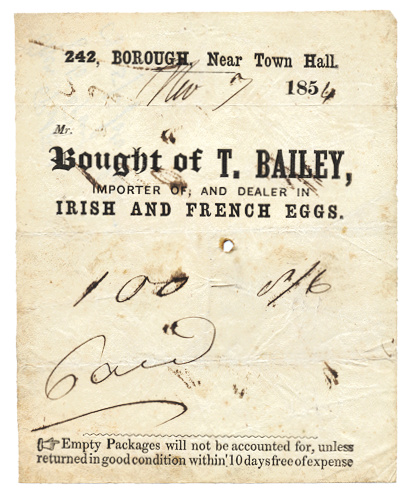 The centre hole, a common feature of the period, comes from the use of the filing spike
In bustling Victorian offices, tradesmen's bills, receipts, invoices, and other ephemeral paper documents inundated the workspace on a daily basis. The bill spike proved to be an elegant solution to keep these documents within easy reach while preventing them from descending into chaos.
As clerks and office workers diligently processed and recorded transactions, they would impale the documents onto the spike, securing them in an orderly manner. This practice not only facilitated quick access to essential papers but also contributed to the overall tidiness of the workspace, a virtue highly esteemed during the Victorian period.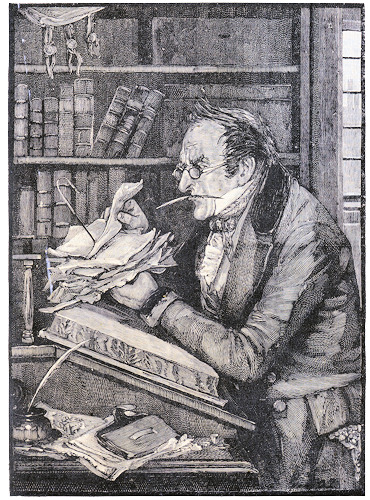 An Old File
The bill spike transcended its functional purpose to become a symbol of the meticulousness and diligence that defined Victorian business practices. It stood as a testament to an era marked by rapid industrialisation and burgeoning commerce, where even the minutiae of administrative tasks were executed with a blend of pragmatism and aesthetic refinement.
Today, the bill spike is a relic of a bygone era, however collectors of printed ephemera have this seemingly unassuming yet invaluable early filing system to thank for its part in the preservation of these most modest of throwaways.