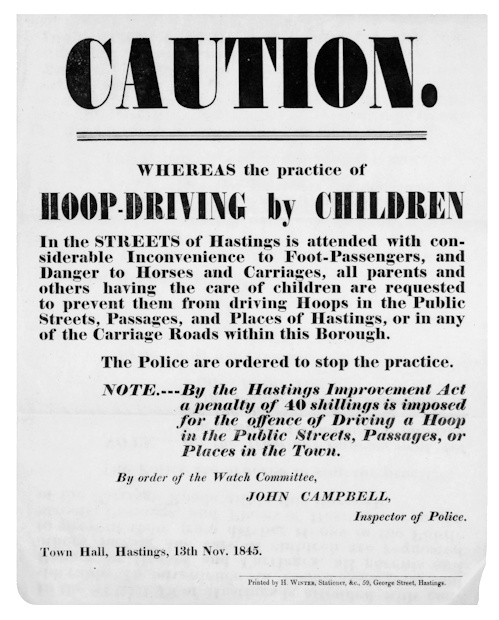 Hoop-Driving
Public Notice issued by Hastings Watch Committee
By the Hastings Improvement Act a penalty of 40 shillings is imposed for the
offence of Driving a Hoop in the Public Streets, Passages, or Places in the Town
Town Hall, Hastings
13 November 1845
Printed by H. Winter, Stationer, 59 George Street, Hastings
222 x 279mm (8¾ x 11in)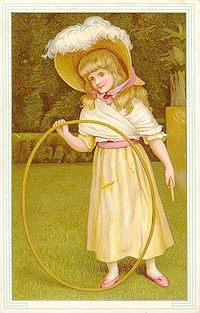 It's hard to imagine the children's game of hoop & stick could be anything but a pleasant pastime but in the reign of Queen Victoria it became a public nuisance on the streets of the nation.
Questions were raised in parliament and one misguided member of the house attempted to bring a bill forward to ban the activity.
The leisure activity moved from the genteel surroundings of the gardens and parks predominantly frequented by the middle class to the streets and pavements of towns and cities where exuberant youths driving their metal hoops lost control, causing chaos and mayhem to both pedestrians and horse-drawn vehicles.