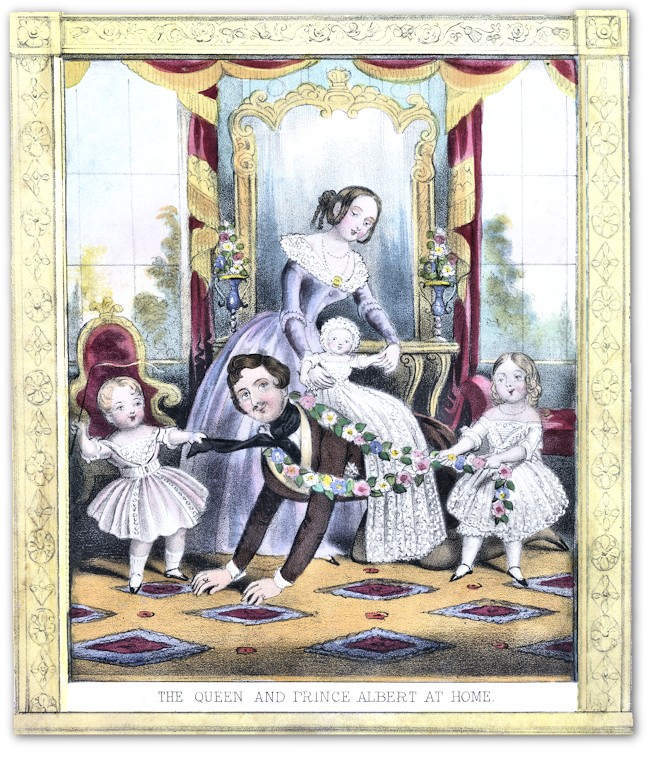 Queen Victoria: 200 Years
Queen Victoria was born on 24 May 1819 at Kensington Palace, London. In 2019 the United Kingdom and Germany are celebrating the 200th anniversary of Victoria and Prince Albert's births.
Princess Alexandrina Victoria of Kent was only eighteen when she ascended to the throne of the British Empire in 1837 following the death of her uncle King William IV. Shortly afterwards, in 1840, Queen Victoria entered into marriage with her first cousin Prince Albert of Saxe-Coburg and Gotha.
Depicted in this print, circa 1843, the Queen and Prince Albert playing with their first three children - Princess Victoria, Albert Edward Prince of Wales, and Princess Alice.
When the Queen died in 1901 she was Britainís longest reigning monarch having ruled for over 63 years.